Marquis Elite Collection | Marquis | Hot Tubs in Montana
For over 50 years, the hot tub industry has evolved an array of tried-and-true components and materials. Which means the top brands often rely on similar pumps, plumbing, jets, electronics and insulation. Even so, not all hot tub systems are created equal.
Marquis Elite Series hot tubs share many of the same components from the best suppliers. But Marquis engineers have designed a better system architecture, one that delivers quieter, more efficient operation and a better hydrotherapy experience. Compared to similarly-equipped hot tubs from the top brands, Marquis Elite offers a superior combination of performance and value. This includes three hallmark features we call the Big 3: High-flow Therapy, ConstantClean™ water management and MicroSilk® oxygen skin therapy.
Get all the features and benefits you expect to find in a top-quality brand, plus specialized systems unique to Marquis—at a surprising value!
Jetpods And Specialized Massage Seats​
Vector21 Jetpods are the epitome of versatility. Conal Jetpods, Directional Jetpods, and Orbital Jetpods are preconfigured in specialized massage seats to achieve Deep-Tissue Massage, Relaxation Massage, Shiatsu Massage or Swedish Massage. Changing configurations is a snap, and additional Jetpods may be purchased for even more customization. On selected models, a colossal Whitewater-4™ jet is available.
V-O-L-T™ System Delivers Optimal Flow​
The V-O-L-T™ system is a powerful performance feature of the Vector21 Series. Optimizing water delivery from pump to jets achieves high-flows of water with low pressure. The end result is a feeling of deeper muscle-tissue penetration without causing skin discomfort.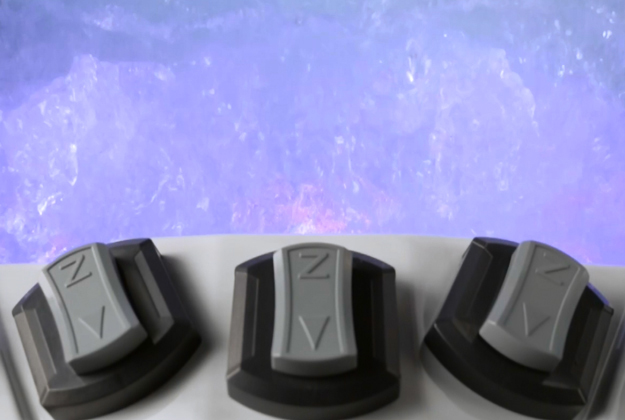 V3 Throttle Control Empowers You​
Simple to understand and operate, Variable Velocity Valves (V3)™ are the Vector21's primary flow-control system. Throttle from 0 to 100 percent of a pump's water flow to specific seats. Between three and five V3 Throttle Control valves are available depending on which hot tub you select, each located near the seat or pair of seats it activates.